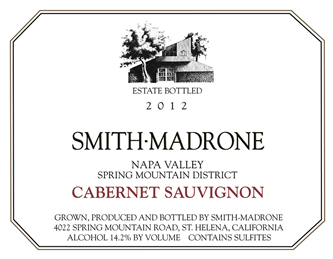 Cabernet Sauvignon
Current Vintages
Past Vintages
Want more words about the '04? Here is a fact sheet with reviews included.
Reviews
Read the latest Smith-Madrone Cab reviews here.
The New York Times' Eric Asimov wrote about the state of Cabernets from Napa Valley recently, saying "I explored another world of Napa cabernet that you rarely hear about these days, a world with a direct connection to the historical underpinning of cabernet sauvignon as a table wine of balance, grace and unexpected subtlety....I found Napa producers who were making balanced, restrained cabernets all along. … most nowadays largely operate under the radar, popular with their clients but not always recognized for the quality of their wines. I'm thinking of producers like Smith-Madrone." Download the article here.