Cabernet Sauvignon Wine Reviews
Wine & Spirits Magazine June 2013

"94 points & Best Buy"
2007 Cabernet Sauvignon

Grown at an elevation of 1,800 feet in weathered volcanic soils, this wine comes off dry-farmed vines that were planted in the early 1970s. They produced a magnificent 2007, a Cabernet in motion, changing and shifting from red scents of strawberries to black fruit (dark plum-skin tannins) and nectarine-like freshness. Aged in new American white oak barrels and bottled unfined and unfiltered, the wine has a coolness that belies its power, feigning an airy openness, the bass note of tannins held to a quiet rumble. Compelling to drink now, this has the stature to age for a decade or more.
Wine Enthusiast April 2013 by Steve Heimoff

"93 points: Cellar Selection"
2007 Cabernet Sauvignon
One of the last 2007s to be released, and it's still nowhere near ready to
drink. It's bone dry, but it's also elegant. Complex flavors of
blackberries, black currants, green olives, anise and cedar abound. It
demonstrates the balance of the 2007 vintage and the ageability of Spring
Mountain wines. Cellar this for 8-10 years and it won't be surprising if
this still shows well at the age of 20.
Chris Kassel's Intoxicology Report
"...not a wine for the faint of heart..."
2007 Cabernet Sauvignon

Grown at the very top of the mountain and on the steepest slopes, this is not a wine for the faint of heart. Nearly black in color, the nose is extracted and condensed with scents of warm berry cobbler, cassis, cedar, smoke and yes--Smith Brothers' Cherry Cough Drops. It had to be said." The mouthfeel is lovely-silken smooth, with a nice nip of tannin; there are layers of black currant, fresh tobacco, pie spice and a solid earthen core and a long, luxuriant finish." A worthy wine for the cellar.
December 13, 2012

James The Wine Guy video review, by James Melendez
"...an amazing wine..."
2007 Cabernet Sauvignon
James Melendez does a video review, December 11, 2012
Vinography by Alder Yarrow
Distinctive and very elegant
2007 Cabernet Sauvignon

Inky garnet in the glass this wine smells of black cherry, cassis, and woodsmoke. In the mouth the wine has a dark tobacco and espresso flavors that underlie a deep black cherry and cassis core of fruit that broods stormily on a bed of velvety tannins. Distinctive and very elegant, while at the same time possessing something of a raw, ragged savageness that is quite appealing. The scent of new (American in this case) oak, whose presence is felt more than tasted in the wine, lingers through the finish. Contains 2% Merlot and 1% Cabernet Franc. December 8, 2012
SipSwirlSavor blog by Cortney Roudebush
The Smiths design their wines for longevity
2007 Cabernet Sauvignon

For what started as a hobby, the Los Angeles-born Smith brothers have achieved great success in crafting unique small-production wines from their Spring Mountain estate vineyards'the experience is rustic and replete with old-Napa charmÑand thatÕs what makes it so wonderfulÉWith lower alcohol, the Smiths design their wines for longevity. I found the 2007 Cabernet Sauvignon very approachable, with blue and black fruit aromas and a velvety mouthfeel. October 2012
The WineMeister blog
Smith-Madrone on Spring Mountain sells stellar Cabernet Sauvignon….
Smith-Madrone Cabernet Sauvignon

Mountain Cabs from Napa Valley are different. They tend to be more structured with firm, fruity tannins that give them real aging potential, leading to greater complexity in the wine over time….A friend has collected Smith-Madrone Cabernet Sauvignons from Spring Mountain from the mid 1980's on. Occasionally, he'll bring an old Smith-Madrone to one of our blind tastings. Without fail, they come across as great Bordeaux from a very good vintage. If you are looking for world class Cabernet Sauvignon from Napa with real character at somewhat "affordable" prices, head for the hills… Smith-Madrone on Spring Mountain sells stellar Cabernet Sauvignon….
Full post, September 7, 2012
Vint-ed Blog by Edward Deitch /Sept. 2012
"…Sop

histicated and elegant…"
2006 Cabernet Sauvignon

One is struck first by its earthiness, and minerality, which punctuate the dark fruit tastes, especially black currant and black cherry. The fruit is accented by fennel seed, unsweetened chocolate and leather notes and is supported by a good deal of acidity.
WineWiseWeb blog by Rich Cook, September 2012
"…serious Napa Cabernet with serious pedigree - year in and year out, one of the best…"
2006 Cabernet Sauvignon

...this is all about what wine should be - something that when paired with food produces a situation where both the wine and the food are elevated. This is serious Napa Cabernet with serious pedigree - year in and year out, one of the best. And a relative bargain to boot!
John Kafarski / WineCultureProject blog / July 2012
"…Delicious example of precise, focused & expressive mountain fruit…"
2006 Cabernet Sauvignon

Delicious example of precise, focused & expressive mountain fruit. Drinking well now & can age.
Matt Mauldin / WineILike blog / July 2012
"…old school mountain Cabernet Sauvignon…"
2006 Cabernet Sauvignon

Smith Madrone is completely old school mountain Cabernet Sauvignon with burly brawny savory flavors, black fruit and massive structure. The bouquet is stacked like bricks and mortar- cassis, slate, plum, lavender and cherry. On the palate the savory leathery cedar shows around tight fruit. Firm round tannin and touches of mineral on the finish. The stuffing is there. Good length.
Roger Beery / Bacchus & Beery Wine Blog June 2012
"…A rich but not over-ripe artisan Cabernet…"
2005 Cabernet Sauvignon

This mountain Cabernet continues to come into its own. The opening act is a nose of dark cherry, chocolate with hints of tobacco box. A rich but not over-ripe artisan Cab, it will fill the palate with flavors of dark cherry, dark fruit, chocolate and spice with subtle tobacco and leather notes. Very well-integrated and balanced tannins. [Full post]
WineBerserkers.com /June 18, 2012
91 points
"Old Time Spring Mountain Cab"
2005 Cabernet Sauvignon

Old time Spring Mountain Cabernet. Notes of plum, cassis, minerals, some briar, mint and herbs. Palate is fresh and focused, deep, a little racy, with more minerals and black fruit. Very good balance and the tannic edge integrates front to back. Fine, long finish. The wine cries out for a grilled lamb chop and will benefit from cellar time. I wish more modern cabs from Spring Mountain expressed their place of origin this well.

June 18, 2012
Gabesview blog / Gabe Sasso / June 12th, 2012
"One of the very best Cabernets from Napa Valley regardless of price point"
2006 Cabernet Sauvignon

Aromas of fresh black fruits such as blackberry, currant, and black cherry fill the inviting nose of this 2006 Cabernet Sauvignon. Wisps of toast and herb characteristics are present as well. There is a depth, power and complexity to the palate of this wine that immediately impresses as soon as you take a sip and let it envelop your senses. This wine is intense but precise and measured. As with all of the Smith-Madrone wines it's balanced and proportionate. Cherry flavors, both black and red dominate the palate along with hints of mushroom and leather as well as black pepper. The finish here is long and lush with the depth that is often associated with great Napa Mountain Cabernet. Earth, baker's chocolate, black tea and hints of graphite are all present. This Cabernet will certainly age and improve in the bottle over the next 15 or so years. However it's quite ready to drink now, a benefit of Charles and Stu holding their wines until they are drinkable. If you do drink it now you have the choice of decanting it for an hour or so or watching as it develops in your glass over a leisurely meal. In any case you'll be drinking one of the very best Cabernet's from Napa Valley regardless of price point.
Tasting Panel Magazine / Meridith May / June 2012
"95 points"
2006 Cabernet Sauvignon

A big man on campus: broad shouldered (smoky), athletic (structure), rich (eucalyptus and earth) and pleasantly sweet and magnanimous (black fruit and lush plums).
Miami Herald / Nationally Syndicated / May 23rd, 2012
"Highly recommended"
2006 Cabernet Sauvignon

85 percent cabernet sauvignon, 6 percent merlot, 9 percent cabernet franc: Highly Recommended: inky hue, hint of oak, powerful, earthy black cherry flavors, big, ripe tannins, long finish.
Hawk Wakawaka wine blog / May 15th, 2012
"Exceptional!"
2006 Cabernet Sauvignon
The Cabernet Sauvignon shows an excellent nose with nice meaty qualities, light pepper, good earth, and red fruit. I like the red chalk effect on the palate that comes in alongside a great umami character (I was caught up thinking of caribou soup with red cherry, pepper, and light tobacco here, I have to admit), light tobacco notes, red fruit, and that nice alcohol pepper and heat. The presentation offers a drying grip, with pleasing texture, red fruit, and lightly watery body. I very much enjoyed this Cabernet and wanted it alongside meat to help draw out more of the fruit flavors. I'd love to let this Cabernet age, and I enjoyed it now as well.
Read full post.
Mutineer Magazine / April 2012 / Barrie Lynn, The Cheese Impresario
"a stellar example of the power of terroir"
2005 Cabernet Sauvignon

I call Smith-Madrone proprietors, Stu and Charlie Smith 'The Mountain Men of Napa,' and their 2005 Cabernet is a stellar example of the power of the terroir from this unique, high-elevation property in the Spring Mountain District. The earthiness of the wine melds wonderfully with the earthiness of the sheep's milk while bringing out the fruit-forwardness of the wine and the sweetness of the cow's milk. Don't miss the rind with the wine! (Paired with Old Chatham Sheepherding Company's sheep's milk and cow's milk Camemberts)
WineCast / February 2012 / Tim Elliott's blog on Pinterest
" a classic Napa Valley Cab...highly recommended!"
2005 Cabernet Sauvignon

Deep garnet color with aromas of black cherry, blackcurrant, sage and eucalyptus. Rich blackcurrant and black cherry fruit flavors with white pepper and mint finishing with moderate tannins. A classic Napa Valley Cab that is delicious now but will reward cellaring for the next 10-15 years. Highly Recommended.

Read post
Waterford Wine Company / Milwaukee WI / November 8th, 2011/
"Smith-Madrone makes one the of the greatest wines in Napa Valley!"
2005 Cabernet Sauvignon

Smith-Madrone makes one of the greatest Cabernets in Napa Valley....The two brothers Smith dry farm their old vine Caberent next to the encroaching Madrone forest. Not many people talk about dry farming or old vine Cabernet in Napa because very few have the courage or ability to do either. But the Smith brothers do both and this sets their Cabernet far above the curve of Napa Valley... The results are profound. The wine opens with aromas of blackberry, black cherry, dried herbs and cassis. It is classically built Napa Cabernet and the palate demonstrates this. The tannins are supple, cedary and full. The wine resonates like great old-growth Bordeaux; Smith-Madrone's Cabernet is meant to age. In time, as the tannins soften, the wine's aroma will become even more dramatic, opening up with roses, sweet smoking spices and a framboise liqueur-like finish. This is a classic Napa Cabernet, revealing fruit full of California sunshine and the structure to back it up.
About.com Wine / Stacy Slinkard / November 2011
/ AOL's Wine Column
"A truly artisanal wine...a top pick for the holidays"
For those that believe all special occasions call for a Cab, the 2005 Smith-Madrone is the perfect all-American Cab to call on for celebrating Thanksgiving. Limited production, dry-farmed and crafted by two brothers, Stuart and Charles Smith, this Cab is remarkable for its concentration, intensity, overall balance and final finesse. Bringing a truly artisanal wine to the table with a mix of red and black fruit, plenty of power and an undeniable presence, this is a top pick for the holidays.

November 2011 Read full article
Gabe Sasso's Blog / August 30, 2011
"...a remarkably even-keeled, perfectly proportionate Cabernet Sauvignon."
... Last year I visited Smith-Madrone on Spring Mountain for the first time and I was knocked out. Their wines, their property and their personalities are all perfectly authentic examples of some of the very best of what Napa Valley has to offer. Today I'll look at their current release of Cabernet Sauvignon. ...

Red berry and bramble aromas fill the nose of this Cabernet Sauvignon. The palate is deep and layered with a bevy of flavors. Cherries (both red and black), bits of herb and earth are the primary characteristics that surfaced when I first sipped this wine, Minerals such as flint and hints of pencil lead emerge on the finish along with dark cocoa, espresso and continued earth. The 2005 Smith-Madrone Cabernet Sauvignon is a remarkably even-keeled, perfectly proportionate Cabernet Sauvignon. From start to finish it shows off rich, textured flavors and deep layers of fruit and spice that reward sipping over a long evening. This wine from Stuart and Charles Smith is rather delicious now, particularly after an hour or so in the decanter. However it's quite age-worthy and will improve under proper storage conditions for the next decade at minimum and drink well for another 5 or so after that. The bottom line is that the 2005 vintage of Smith-Madrone Cabernet Sauvignon in a tremendous example of why this particular grape and Napa Valley are synonymous. It's also an exceptional value. In a valley filled with many lofty price tags, the cost of this wine is a steal for the quality you're getting in the bottle relative to many other examples. The sticker may say $45 but the taste and quality of this wine says $75.
WineWiseWeb blog, by Rich Cook / August 23, 2011
"This is classic, ageworthy Napa Cabernet."
2005 Cabernet: Old School Delight

Winemakers/proprietors Stuart and Charles Smith are dedicated to making quality wines at fair prices that show a sense of time and place and solid varietal character. This wine is a shining example of this focus. The nose exhibits blackberry, black cherry, bell pepper, dried herbs, cassis and light toasted oak. The palate brings direct delivery of the nose elements with solid acidity, supple tannins and a depth and richness not commonly seen in Napa Cabs these days. All the flavor elements remain through the long complex finish. This is classic, ageworthy Napa Cabernet.
Pulling Corks and Forks Blog / Sandy Wasserman / August 21, 2011
"A Cab with finesse and structure"
...Soft and lush at the beginning, with good black cherry and currant fruit and medium tannins this wine has nice character and complexity. A long lingering finish on the back of the palate, "this is one of the best Cabs I've had all year," said my drinking companion. This is not a big Cab, with huge tannins but a Cab. with finesse and structure. With less than 1,500 cases of the 05 produced this bottle is a steal at approximately $45. If you can find it make sure you grab a bottle or 2 and while at it if you can find their Chardonnay or Riesling one should stock up on those too.
New York Wine Salon Blog / August 12, 2011
"Napa Cab done right"
Smith-Madrone 2005 Cabernet Sauvignon

This economic turmoil has me hankering for simpler times, and I like to think that this is how they made Napa Valley Cabernet Sauvignon back in the day. Ripe but not too ripe, assertive but balanced, it's like a little bit of Americana in a glass.You could spend some time unpacking the aromas (licorice, plum and tobacco, for starters), but the best course of action here is just to drink the damn thing—preferably accompanied by a nice, juicy steak.
Fred Koeppel / Bigger Than Your Head Blog /July 4, 2011
"Excellent"
2005 Cabernet Sauvignon "...you'll detect notes of cedar-infused, spiced and macerated black currants and dried black cherries with an under-tone of plum. Burgeoning through that scope, however, will be elements of briers and brambles, forest floor and graphite-like minerality, walnut-shell and new leather. Slowly, slowly, the wine offers touches of mint, lavender and licorice, tobacco and lead pencil, black olive, dried thyme and a bit of rosemary's slightly heady resiny quality. Plums and mulberries seep into this sharply etched profile that delves as deeply into the wine's measureless expanse as the roots in the vineyard penetrate into the mountainside, while the finish is tenaciously dense, granitic and brooding. 14.2 percent alcohol. Production was 1,459 cases. Best from 2012 or '14 through 2018 to '20. Excellent. About $45."

Read full post "Old-School California Cabernet, XIII: Smith-Madrone"
WineLog.net / Ward Kadel / July 2011
"Phenomenal effort...crazy good value!"
The '05 Smith-Madrone Cab is a phenomenal effort. Full of balance and restrained power, this shows off deep black fruit, newer leather and great earth to go with its medium acidity and firm but fine tannins. Crazy good value for the cost and it garnered two WKBadges: QPRWK & OldWorldWK. Cheers!

2005 Cabernet Sauvignon: Exceptional, Olive and traces of herbs mark the fascinating aroma of Cabernet (!) and dark cherry fruit, which this Spring Mountain property has always delivered. Superb balance and a wine that is just beginning to show its aging potential.
Robert Whitley / WineReviewOnline.com / March 23, 2011
"This is the sort of young Cabernet I prize."
2005 Cabernet Sauvignon

"...a Napa Valley Cabernet Sauvignon that recently impressed me, the 2005 Smith-Madrone. This is the sort of young Cabernet I prize. It has firm structure, is well balanced, and another five to six years in my cellar would be beneficial. Of course, I expect nothing less from the Smith brothers, Charlie and Stuart, who've been making great Cab up on Spring Mountain for the past quarter-century. They are farmers, for one thing, and don't have their finger to the wind to determine which way the critics— yes, people like me—are leaning. They just do what they do best: get their grapes ripe, don't overdo it, and sell their wine at a fair price.

I remember when the cost of new French oak barrels spiked a few years ago. Rather than absorb the financial blow and raise prices, Smith-Madrone switched to less costly American oak. "Hey," Stu Smith told me at the time, "if it's good enough for Silver Oak." Indeed, the Smith-Madrone wines are as good as ever. The Chardonnay is ripe but restrained, and the Riesling is among the finest made in America. And if Silver Oak is the model for their Cabernet, well, that's not such a bad thing."
Bon Appetit Magazine / February 2011 /Heather John
"California Cabs Worth Catching; Eight Elegant Hillside Wines"
Smith Madrone Cabernet 2004: black cherry flavors with herbal notes and aromas of cedar and violets. Article around the review: Backbreak Mountain, when a wine writer gets up from behind the keyboard and works a Napa Valley vineyard, she learns that great grapes, soil and toil go into every bottle of Cabernet Sauvignon.
The View from the Cellar / John Gilman / September-October 2010 No. 29
"Full-bodied, deep, 90+"
2004 Cabernet Sauvignon

...weighs in at a very civilized 13.9 percent alcohol. The wine has a very encouraging "green edge" to it that all young cabernet should have...the wine offers up a complex and properly reserved nose of black cherries, cassis, a touch of bell pepper, soil tones, a touch of cigar smoke and a fairly gentle base of new oak. On the palate the wine is full-bodied, deep and still quite primary, with fine mid-palate depth, a fair bit of tannin and fine length and grip on the focused finish. This is a very good bottle of cabernet that will need five to seven years to really hit its stride, and should drink well for at least the next twenty-five years...the wine is balanced and overall it is a very, very pleasant surprise.
Vinography Wine Blog / January 10, 2009
...This Cabernet is made from the estate's 32-year-old, dry-farmed vines at the top of Spring Mountain. It ages for 22 months in new American Oak barrels (an unusual choice for both Napa and for Cabernet), and is bottled unfined and unfiltered. After bottling the winery likes to hang onto it for a while, which means this 2003 is the current release (the 2004 will hit the market in a couple of months). ...

Tasting Notes:
Dark ruby in color, this wine has a beautiful nose of plum, chocolate, and heady cedar aromas. In the mouth it is soft and silky on the tongue, with a suprisingly lightness for Napa Cabernet -- a bruiser this is most certainly not. The core flavors are black cherry and chocolate, and they dance, juicy on the tongue thanks to great acidity and faint, powdery tannins that simply play a background note to the overall bright quality of the wine. Incredibly easy to drink (a whole bottle).

Overall Score: between 9 and 9.5

Colorado Wine News - (April-June 2008, Vol. 18, No. 2)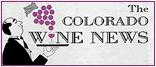 2003 Cabernet Sauvignon contains about 10% merlot and 8% cabernet franc and was aged for 22 months in new American oak. It has inviting aromas of star anise, cassis, black raspberry, wet earth and smoke. All continue as nicely ripe but slightly tart flavors laced with dry tannin and finish medium-broad and medium-long. This is a well-balanced, structured and integrated wine which will complement food now and will be even better if you give it another year in the bottle to moderate the tannins.
Wine Enthusiast Magazine / May 2008
May 2008
2003 Cabernet Sauvignon

86 points

The winery held this Cab back longer than most. Tasted in late 2007, it was quite soft and immediately drinkable. The flavors are rich and ripe, suggesting red cherries, cassis, licorice, cola and milk chocolate.
---

From: Daniel Duane, Wednesday, April 16, 2008, http://www.chow.com/tastingnotes/5324

About that 2003 Cab...

...I had a sample of his 2003 Cabernet Sauvignon recently... And the wine brought me immense satisfaction: Every sip was a little journey, enriching and interesting and yet well balanced and not at all challenging. I thought it was fabulous.

Here's Stu's take on the 2003:

"Well, it's unfined and unfiltered, it's still evolving, it's got a little Cab Franc, a little Merlot. ... It's a big wine, an interesting complex wine, not excessively tannic. Some people think it's excessively soft, but it gets people talking about the wine. It's also a wine that gives people a lot of pleasure. It's what I think a wine really should be: It makes a statement, it has character, and yet it's not over the top. My brother liked it better than I did in the beginning; it's a wine that's really evolved in the last couple of years being in the bottle. It's got a good future ahead of it; I think they'll last 15 years or more."
---


Robert Whitley February 13, 2008
Rating: 91

Smith-Madrone 2003 Cabernet Sauvignon, Spring Mountain District ($40): This wine has been historically underrated, lost in the attention heaped on more expensive and trendy Napa Valley cabs. Could be because it's truly a mountain cab, crafted from vineyards on the cooler side of the Valley and thus slightly more austere in its youth than the flashier, jammier wines from the eastern hills above the valley floor. This vintage shows excellent depth and structure, complex dark-fruited aromas with a touch of earthiness, and fine tannins. I suspect it will improve over the next seven to 10 years.

http://www.signonsandiego.com/uniontrib/20080213/news_1f13whitley.html
---

Dan Berger's Vintage Experiences: The Weekly Wine Commentary

Review of 2003 Smith-Madrone Cabernet Sauvignon

(Volume XII, Issue 45 January 17, 2008)

Exceptional..
Lean, classic Napa Valley herb/dust and cherry aroma, with a structure I haven't seen in years: Great to age! Or try now with aeration and a steak. A superb look back to an era when many Cabs showed structure. Not for those who want plushness.